WorkLab 2020
9th EAWOP WorkLab - Practitioner Skills Workshop

Due to the current uncertainty around possible international travel, we have decided to postpone this year's planned WorkLab focusing on "Improving psychological wellbeing through organizational interventions" to 2021. We hope to welcome you and our speakers, Professor Karina Nielsen and Sharon de Mascia, in beautiful Malaga in November, 2021. (Details below)
Postponing the WorkLab does not mean that we won't have the opportunity to meet and exchange knowledge and experiences this year. We are planning to host an online WorkLab on November 12th-13th, 2020, therefore, please save the dates!
Our focus this year will be on how we, as WOP professionals can update our skillset to successfully tackle a shift to more online-based working arrangements, while also keeping an eye on our own well-being. In other words, we will focus on how we can ensure that we can take care of others, while also taking care of ourselves. More details regarding the programme and our invited speakers will follow shortly.
Improving psychological wellbeing through organizational interventions
Postponed to November 2021
EAWOP invites European practitioners working in the field of Work and Organizational Psychology (WOP) to join the 9th EAWOP Practitioner Skills Workshop. This year's workshop is focused on how we can make changes to the way work is organised, designed and managed to improve employee health and wellbeing.
This year WorkLab delegates will be in the beautiful setting of Malaga in Spain with its beautiful coastal setting and rich cultural heritage.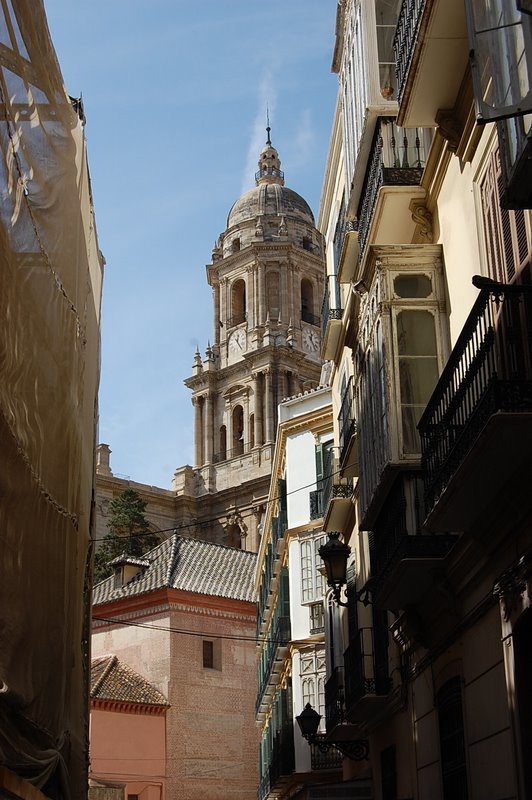 In the European Union, the Framework Directive 89/3 91/EEC on Safety and Health of Workers at Work established employers' general obligations to ensure employee health. Crucial to the Framework is prevention, including the management of adverse psychosocial working conditions. Despite this Framework and the fact that organizational interventions have positive benefits for organizational outcomes, employee motivation and learning, most organizations employ an individual approach to managing health and wellbeing. European surveys show that this is partially due to a lack of knowledge on how to design, enact and evaluate organizational interventions.
Improving psychological wellbeing through organisational interventions

In this workshop, we will explore some of the available tools and look at how they could be applied in different cultural and organizational settings.
We will include presentations of the latest research findings and practical tools and methods to improve employee psychological wellbeing through organizational interventions. The programme will be interactive and we will draw upon participants' case studies and experiences in identifying strategies for how practitioners can support such interventions.
Our speakers are Professor Karina Nielsen (Denmark, based in the UK) and Sharon De Mascia (based in the UK). The WorkLab is presented in English but both our speakers are fluent in Spanish.
Similar to previous years we begin on Thursday afternoon setting the stage for the workshop and sharing our experiences of organizational interventions. This will be followed by one and a half days with our speakers in dedicated interactive sessions to facilitate the development of knowledge, tools and methods that can be applied in participants' practice. We will discuss challenges and opportunities and develop strategies for promoting organizational wellbeing interventions. Participants are encouraged to bring their own case studies (see guidelines) to share and reflect upon during the two days.
The WorkLab aims to provide a platform for the latest scientific research to be brought to an audience of practitioners, who can thereby develop and enhance their professional practice and skills.
The 9th EAWOP WorkLab is an interactive workshop event and participants will:
Gain a broader understanding of how to improve psychological wellbeing;
Become familiar with a selection of tools that facilitate psychological wellbeing;
Learn about the latest research to inform future practice;
Develop their understanding of the factors that prevent psychological wellbeing initiatives from being successful;
Explore how to improve the evaluation of psychological wellbeing initiatives.
These concepts will be explored in the usual WorkLab style; balancing theory and evidence based-practice using a range of participative learning styles, and, a lot of fun!
Click here to see the WorkLab Programme
Registration
WorkLab is open to EAWOP members and psychologists nominated by their Constituent associations ONLY. (Qualified psychologists can join EAWOP at http://www.eawop.org/how-to-join)
Nominees must be: a) practitioners working in Work and Organizational Psychology for at least two years; b) have an interest in applying/learning more about the changing workplace and new ways of working , and c) able to evidence being inspired and committed to practitioner activities.
Organising Committee:
Dr Angela Carter (UK) a.carter@justdevelopment.co.uk
Helen Baron (UK) helen@hbaron.co.uk
Dr Diana Rus (NL) d.rus@creative-peas.com